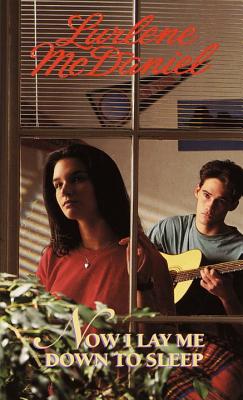 Now I Lay Me Down to Sleep (Mass Market Paperbound)
Laurel Leaf Library, 9780553288971, 160pp.
Publication Date: March 1, 1991
* Individual store prices may vary.
or
Not Currently Available for Direct Purchase
Description
Sometimes Carrie Blake feels she just can't standlife's problems or pain. At fifteen, she's hadleukemia for three years, and although the disease isin remission, she's never sure when things mightchange. Her parents, whose bitter divoce has leftCarrie feeling torn between them, don't seem tounderstand how much harder they make her dailylife.

When Carrie meets Keith Gardner at acancer support group, everything seems brighter.Keith and his loving supportive family arewonderful to Carrie. Then Keith's illness worsens and heknows he can no longer fight off dying. Armed withlove of family and friends, Keith chooses toparticipate in a hospice program, which allows him toremain at home instead of in the hospital. Carriefeels helpless as she watches Keith slip away. WillKeith's courage help Carrie to face her ownuncertain future?
Advertisement