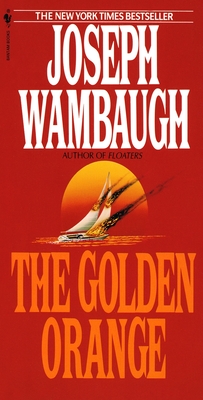 The Golden Orange (Mass Market)
A Novel
Bantam, 9780553290264, 412pp.
Publication Date: May 1, 1991
* Individual store prices may vary.
Description
When forty-year-old cop Winnie Farlowe lost his  shield, he lost the only protection he had. Ever  since, he's been fighting a bad back, fighting the  bottle, fighting his conscience. But now he's in  for a special fight. Never before has he come up  against anyone like Tess Binder. She's a  stunningly beautiful, sexually spirited three-time  divorcee from Newport Beach--capital of California's  Golden Orange, where wallets are fat, bikinis are  skimpy, and cosmetic surgery is one sure way to a  billionaire's bank account. Nearly a year ago Tess  Binder's father washed up on the beach with a bullet  in his ear. The coroner called it suicide, but to  Tess it means the fear of her own fate. And  Winnie Farlowe is a man willing to follow wherever she  leads--straight into the juicy pulp of the Golden  Orange, a world where money is everything, but  nothing adds up . . . where death and chicanery  flourish amidst ranches, mansions, and yachting  parties. In his long-awaited new novel, best-selling  author Joseph Wambaugh combines harrowing suspense,  scathing humor, and a moving portrait of a man on  the brink of  self-destruction.
About the Author
Joseph Wambaugh is the hard-hitting bestselling writer who conveys the passionate immediacy of a special world. He was a police officer with the LAPD for 14 years before retiring in 1974, during which time he published three bestselling novels. Over the course of his career, Wambaugh has been the author of more than 20 works of fiction and nonfiction, all written in his gritty, distinctive noir-ish style. He's won multiple Edgar Awards, and several of his books have been made into feature films and TV movies. He lives in California with his wife.
Praise For The Golden Orange: A Novel…
"[Wambaugh's] laserlike descriptions of Orange  County are worth the price of  admission."--The New York Times Book Review
or
Not Currently Available for Direct Purchase