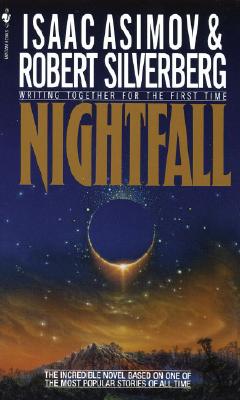 Nightfall (Mass Market Paperbound)
Spectra Books, 9780553290998, 352pp.
Publication Date: August 1, 1991
Description
These two renowned writers have invented a world not unlike our own--a world on the edge of chaos, torn between the madness of religious fanaticism and the stubborn denial of scientists. Only a handful of people on the planet Lagash are prepared to face the truth--that their six suns are setting all at once for the first time in 2,000 years, signaling the end of civilization!
About the Author
Isaac Asimov began his Foundation series at the age of twenty-one, not realizing that it would one day be considered a cornerstone of science fiction. During his legendary career, Asimov penned more than 470 books on subjects ranging from science to Shakespeare to history, though he was most loved for his award-winning science fiction sagas, which include the Robot, Empire, and Foundation series. Named a Grand Master of Science Fiction by the Science Fiction Writers of America, Asimov entertained and educated readers of all ages for close to five decades. He died, at the age of seventy-two, in April 1992.
Advertisement