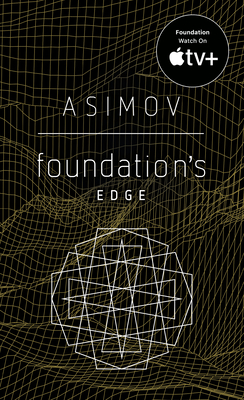 Foundation's Edge (Mass Market Paperbound)
Spectra Books, 9780553293388, 480pp.
Publication Date: October 1, 1991
Description
At last, the costly and bitter war between the two Foundations had come to an end. The scientists of the First Foundation had proved victorious; and now they retum to Hari Seldon's long-established plan to build a new Empire that the Second Foundation is not destroyed after all-and that its still-defiant survivors are preparing their revenge. Now the two exiled citizens of the Foundation-a renegade Councilman and the doddering historian-set out in search of the mythical planet Earth. . .and proof that the Second Foundation still exists. Meanwhile someone-or something-outside of both Foundations sees to be orchestrating events to suit its own ominous purpose. Soon representatives of both the First and Second Foundations will find themselves racing toward a mysterious world called Gaia and a final shocking destiny at the very end of the universe!
About the Author
Isaac Asimov began his Foundation Series at the age of twenty-one, not realizing that it would one day be considered a cornerstone of science fiction. During his legendary career, Asimov penned pver 470 books on subjects ranging from science to Shakespeare to history, though he was most loved for his award-winning science fiction sagas, which include the Robot, Empire, and Foundation series. Named a Grand Master of Science Fiction by the Science Fiction Writers of America, Asimov entertained and educated readers of all ages for close to five decasdes. He died, at age of seventy-two, in April 1992.
Advertisement