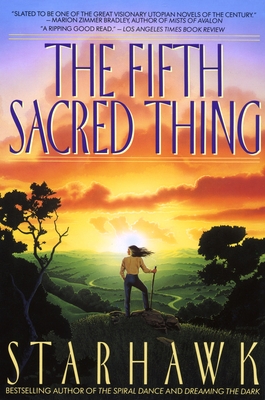 The Fifth Sacred Thing (Paperback)
Bantam, 9780553373806, 496pp.
Publication Date: June 1, 1994
Description
An epic tale of freedom and slavery, love and war, and the potential futures of humankind tells of a twenty-first century California clan caught between two clashing worlds, one based on tolerance, the other on repression.
About the Author
Starhawk, author of The Fifth Sacred Thing and Walking to Mercury, lives with her husband, stepchildren, and Goddess-children in San Francisco, where she works with the Reclaiming collective.
Advertisement