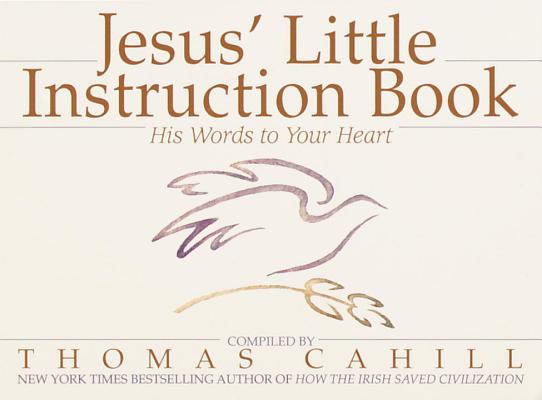 Jesus' Little Instruction Book (Paperback)
Bantam, 9780553374339, 256pp.
Publication Date: September 1, 1994
Description
Jesus' teachings have reached across two millenia, inspiring, informing, and uplifting people from all walks of life.In this elegant little volume, a noted religious publisher and biblical student has collected Jesus' key messenges, culled from the Gospels.Organized thematically, Jesus' words speak directly to contemporary lives and convey a man unlike any other man whose life contains a message for all.Engaging and nondoctrinal commentary throughout places the sayings in their historical context and drawn to this simple and beautiful rendering of Jesus' unique--an, even today, unconventional--message for the heart.
About the Author
Thomas Cahill has studied with some of America's most distinguished literary and biblical scholars at New York's Union Theological Seminary, Columbia University, Fordham University, and, most recently, the Jewish Theological Seminary of America. The former Director of Religious Publishing at Doubleday, he lives in New York City.
Praise For Jesus' Little Instruction Book…
Praise for the works of Thomas Cahill:

"Thomas Cahill's Jesus' Little Instruction Book fascinated me. It lifts words of Jesus from their ancient context and presents them in a way which makes them strikingly relevant to practical issues in everyday modern life."
-- Joseph F. Girzone, author of Joshua
Advertisement