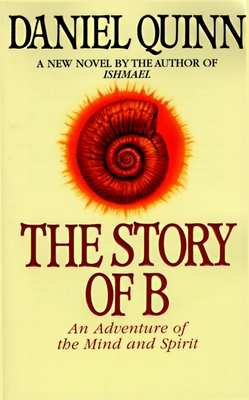 The Story of B (Ishmael Series #2) (Paperback)
Bantam, 9780553379013, 352pp.
Publication Date: November 3, 1997
* Individual store prices may vary.
Description
The Story of B combines Daniel Quinn's provocative and visionary ideas with a masterfully plotted story of adventure and suspense in this stunning, resonant novel that is sure to stay with readers long after they have finished the last page. Father Jared Osborne--bound by a centuries-old mandate held by his order to know before all others that the Antichrist is among us--is sent to Europe on a mission to find a peripatetic preacher whose radical message is attracting a growing circle of followers. The target of Osborne's investigation is an American known only as B. He isn't teaching New Age platitudes or building a fanatical following; instead, he is quietly uncovering the hidden history of our planet, redefining the fall of man, and retracing a path of human spirituality that extends millions of years into the past. From the beginning, Fr. Osborne is stunned, outraged, and awed by the simplicity and profundity of B's teachings. Is B merely a heretic--or is he the Antichrist sent to seduce humanity not with wickedness, but with ideas more alluring than those of traditional religion? With surprising twists and fascinating characters, The Story of B answers this question as it sends readers on an intellectual journey that will forever change the way they view spirituality, human history, and, indeed, the state of our present world.
About the Author
Daniel Quinn's first book, Ishmael, won the Turner Tomorrow Fellowship, a prize for fiction presenting creative and positive solutions to global problems.  He is also the author of Providence, The Story of B, and My Ishmael.