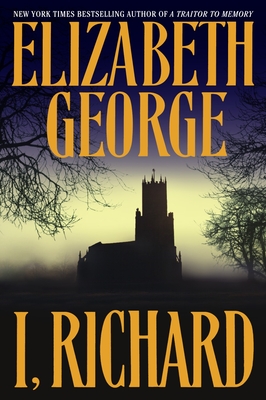 I, Richard (Paperback)
Bantam Books, 9780553382426, 244pp.
Publication Date: July 29, 2003
Description
Hailed by The New York Times as "a master of the British mystery," award-winning author Elizabeth George is one of our most distinguished writers, cherished by readers on both sides of the Atlantic. Her first collection of short stories is an extraordinary offering that deftly explores the dark side of everyday people--and the lengths to which they will go to get what they want most.... In these five tantalizing and original tales, George plumbs the depths of human nature--and human weakness--as only she can. From the chilling tale of a marriage built on an appalling set of lies that only death can reveal, to the final, title story about a penniless schoolteacher whose ambition turns murderous, I, Richard is filled with page-turning drama, danger, and unmatched suspense. Whether the setting is urban or suburban, affluent or middle class, no one is safe from menace. Thanks to Inspector Thomas Lynley, a squabbling group of Anglophiles discovers a killer in its midst...But little help is on hand when a picture-perfect town is shattered by an eccentric new resident's horrifying pet project.... And when a wealthy husband is haunted by suspicions about his much-younger wife, it becomes clear that a man's imagination can be his own worst enemy... Ironic, revealing, and undeniably entertaining, this imaginative collection proves once again why Elizabeth George is one of today's best-loved authors. I, Richard belongs in the library of each and every mystery devotee.
About the Author
Elizabeth George's first novel, A Great Deliverance, was honored with the Anthony and Agatha Best First Novel Awards and received the Grand Prix de Litterature Policiere. Her third novel, Well-Schooled in Murder, was awarded the prestigious German prize for suspense fiction, the MIMI. A Suitable Vengeance, For the Sake of Elena, Missing Joseph, Playing for the Ashes, In the Presence of the Enemy, Deception On His Mind, In Pursuit of the Proper Sinner, and A Traitor to Memory were international bestsellers. Elizabeth George divides her time between Huntington Beach, California, and London. Her novels are currently being dramatized by the BBC and will be aired on PBS. From the Hardcover edition.
Praise For I, Richard…
"In her first story collection, eminent British author George (A Traitor to Memory) presents five nimbly written and gripping tales, each with a stunning conclusion."—Publisher's Weekly


Advertisement