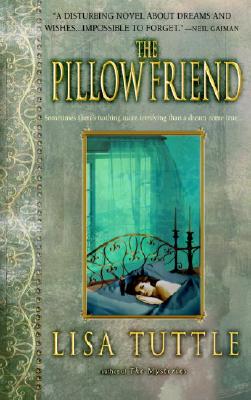 The Pillow Friend (Paperback)
Spectra Books, 9780553383348, 335pp.
Publication Date: December 27, 2005
Description
From the critically acclaimed author of The Mysteries comes a haunting, lyrical, and provocative novel of a young woman's coming-of-age betwixt dream and reality. Here there's only one thing more dangerous than desire--getting what you want.... As a child, Agnes Grey dreamed of the perfect friend to ease her loneliness: a doll that would talk to her, tell her stories, share her secrets. Only her aunt Marjorie seemed to really understand. Something of an outcast herself, she told Agnes she'd had just such a doll when she was a child. She called it her pillow friend. So when Agnes receives her very own pillow friend--an old-fashioned porcelain doll painted to look like an old-world gentleman--she's certain her dreams have come true. And so they have--but in ways that Agnes could never have imagined. For as the line between fantasy and reality blurs, Agnes discovers that every dream has its price and every desire must be paid for. Be very careful what you wish for...he'll surely give it to you.
About the Author
Lisa Tuttle was born and raised in Houston, Texas, won the John W. Campbell Award for Best New Writer in 1974, and now lives with her husband and daughter on the west coast of Scotland. Her first novel, Windhaven, was written with George R. R. Martin. Other novels include Lost Futures, which was short-listed for the Arthur C. Clarke Award, The Pillow Friend, and The Mysteries.
Advertisement