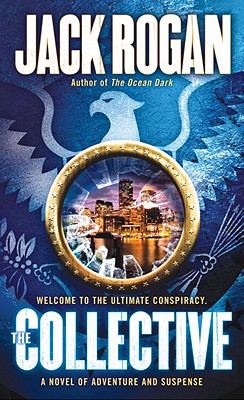 The Collective
A Novel of Adventure and Suspense
Mass Market Paperbound

* Individual store prices may vary.
Description
The Collective is a gripping thriller from Christopher Golden, author of Tin Men, written under the pseudonym Jack Rogan.

In a quiet community outside Fort Myers, Florida, a home invasion and murder draw a crowd of Feds. No one is aware that this killing is part of a vast, chilling conspiracy. After all, the victims were just an ordinary family. Former FBI agents Josh Hart and Rachael Voss spearhead the investigation, following a trail of seemingly accidental deaths. Then, in a tranquil Boston suburb, someone comes after the seven-month-old daughter of Gulf War vet Caitlin McCandless. Cait has combat training and knowledge of a shocking secret--and she'll need both to save her daughter's life.
Voss and Hart, searching for answers only McCandless can provide, soon find themselves up against far-reaching forces, but what truly startles them is finding enemies inside their own chain of command. In a race against time, power, and secrecy, Voss, Hart, and McCandless are about to come together around an explosive truth: In America, someone is waging war against children--for the most horrifying reason of all.
Praise For The Collective: A Novel of Adventure and Suspense…
Praise for Jack Rogan's The Ocean Dark
 
"A gale-force-ten of a thriller, blending furious suspense with brilliantly speculative science."—Douglas Preston, New York Times bestselling co-author of Fever Dream

"A masterful thriller, The Ocean Dark is a big, sprawling tale that races from start to finish like an unstoppable vessel steaming full speed ahead."—Jeffery Deaver, New York Times bestselling author of The Burning Wire

"[A] brilliant thriller . . . The Ocean Dark demands to be devoured in one sitting. . . . Read it with all the lights on in the house. You've been warned!"—James Rollins, New York Times bestselling author of The Doomsday Key

Ballantine Books, 9780553385199, 375pp.
Publication Date: June 28, 2011
About the Author
Jack Rogan is the author of The Ocean Dark. He teaches English and theater arts at a small private school in New England. In previous lives he has been a travel writer, a housepainter, and an amateur treasure hunter.
or
Not Currently Available for Direct Purchase