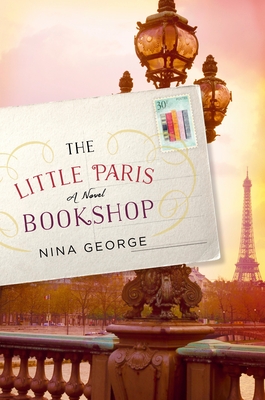 The Little Paris Bookshop
A Novel
Hardcover

* Individual store prices may vary.
Other Editions of This Title:
Digital Audiobook (6/22/2015)
Paperback (3/22/2016)
Paperback, Large Print (3/22/2016)
Prebound (3/22/2016)
Paperback, Chinese (8/1/2017)
Hardcover, Large Print (8/26/2015)
CD-Audio (6/23/2015)
July 2015 Indie Next List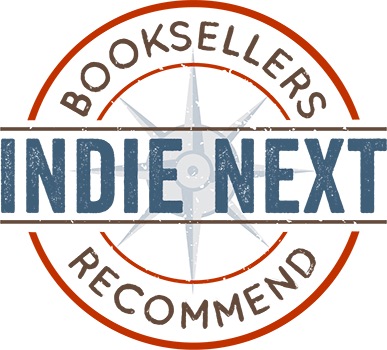 "Everyone should have access to a 'literary pharmacist' to prescribe the perfect book for what ails them. Bookstore owner Jean Perdu is the victim of a long-ago heartache. While he can cure others, he is unable to quench his own grief. When Perdu's life collides with a reluctant celebrity author, a chef, a neighbor with her own lovelorn past, and an unopened letter, he finds himself on a journey to reawaken his life before it is too late. George's novel is a love song to literature and its curative powers. Launch yourself on a trip with Jean Perdu and company. Reading The Little Paris Bookshop is definitely a journey worth taking."
— Pamela Klinger-Horn (E), Excelsior Bay Books, Excelsior, MN
View the List
Description
Monsieur Perdu can prescribe the perfect book for a broken heart. But can he fix his own?
 
Monsieur Perdu calls himself a literary apothecary. From his floating bookstore in a barge on the Seine, he prescribes novels for the hardships of life. Using his intuitive feel for the exact book a reader needs, Perdu mends broken hearts and souls. The only person he can't seem to heal through literature is himself; he's still haunted by heartbreak after his great love disappeared. She left him with only a letter, which he has never opened.

After Perdu is finally tempted to read the letter, he hauls anchor and departs on a mission to the south of France, hoping to make peace with his loss and discover the end of the story. Joined by a bestselling but blocked author and a lovelorn Italian chef, Perdu travels along the country's rivers, dispensing his wisdom and his books, showing that the literary world can take the human soul on a journey to heal itself.

Internationally bestselling and filled with warmth and adventure, The Little Paris Bookshop is a love letter to books, meant for anyone who believes in the power of stories to shape people's lives.
Praise For The Little Paris Bookshop: A Novel…
New York Times Bestseller
A LibraryReads Favorite of the Favorites 
An Indie Bestseller of 2015

"If you're looking to be charmed right out of your own life for a few hours, sit down with this wise and winsome novel...Everything happens just as you want it to... from poignant moments to crystalline insights in exactly the right measure."—Oprah.com

"The settings are ideal for a summer-romance read…Who can resist floating on a barge through France surrounded by books, wine, love, and great conversation?"—Christian Science Monitor

"[A] bona fide international hit."—New York Times Book Review

"A story that reflects all the romance and sweetness of Paris itself." —San Francisco Book Review

"George's exquisite, multilayered love story enchanted Europe for more than a year, and the U.S. publication of this flawless translation will allow gob-smacked book lovers here to struggle with the age-old  dilemma: to race through each page to see what happens next or savor each deliciously enticing phrase. Do both; if ever a book was meant to be read over and over, this gem is it."—Library Journal (starred review)

"Warmhearted...A charming novel that believes in the healing properties of fiction, romance, and a summer in the south of France."—Kirkus

"A beautiful story of grief, companionship, forgiveness and building a life worth living. A vulnerable, relatable tale of great love and loss, missed opportunities and moving on, The Little Paris Bookshop is, like the books its main characters recommends, medicine for the wounded soul."—Bookpage

"Engaging... [George's] sumptuous descriptions of both food and literature will leave readers unsure whether to run to the nearest library or the nearest bistro."—Publishers Weekly

"There's a special category of books that appeal most strongly to people who just plain love to read. Not thrillers, or mysteries, or traditional romances, they are instead love letters to books themselves and to the power and delight of the written word and of stories…Now joining the ranks of those books you just have to give to the bibliophiles in your life is The Little Paris Bookshop by Nina George…The Little Paris Bookshop is the kind of book that readers might not know they needed or wanted until they picked it up -- meaning that George herself is doing exactly the same kind of work as Jean Perdu on his floating literary apothecary."—Bookreporter.com

"Nina George's enchanting The Little Paris Bookshop deals with the nature of grief and the power of friendship, love and truth…George is a lyrical writer whose beautiful, sensory language and imagery enhance this adventurous, moving narrative."—Shelf Awareness

"Uplifting... An international best seller, this one will make you happy."—The Independent

"The Little Paris Bookshop is an enchantment. Set in a floating barge along the Seine, this love letter to books - and to the complicated, sometimes broken people who are healed by them - is the next best thing to booking a trip to France."—Sarah Pekkanen, author of Catching Air

"Simultaneously heartbreaking and heartwarming, Nina George's impressionistic prose takes the reader on a journey not just through the glories of France and the wonders of books, but through the encyclopedic panoply of human emotions. The Little Paris Bookshop is a book whose palette, textures, and aromas will draw you in and cradle you in the redemptive power of love."—Charlie Lovett, author of The Bookman's Tale

"Nina George tells us clever things about love, about reading that 'puts a bounce in your step,' about tango in Provence, and about truly good food. . . . One of those books that gets you thinking about whom you need to give it to as a gift even while you're still reading it, because it makes you happy and should be part of any well-stocked apothecary." —Hamburger Morgenpost (Germany)
 
"Enchanting and moving ... Rarely have I read such a beautiful book!"—Tina magazine (Germany)
 
Crown, 9780553418774, 400pp.
Publication Date: June 23, 2015
About the Author
NINA GEORGE works as a journalist, writer, and storytelling teacher. She is the award winning author of 26 books, and also writes feature articles, short stories, and columns. The Little Paris Bookshop spent over a year on bestseller lists in Germany, and was a bestseller in Italy, Poland, and the Netherlands. George is married to the writer Jens J. Kramer and lives in Berlin and in Brittany, France.

www.nina-george.com
@nina_george • @jean_perdu
"Memories are like wolves. You can't lock them away and hope they leave you alone." The Little Paris Bookshop begins when Monsieur Perdu opens the room he's kept sealed off for two decades. What are your first impressions of Perdu, and do you think he's justified in shutting out the past?generic viagra price canada
"Perdu reflected that it was a common misconception that booksellers looked after books. They looked after people." Monsieur Perdu helps countless people find books that heal them. In your life, have you ever felt that a book restored you to yourself? If there was a literary apothecary where you lived, would you visit?generic viagra price canada
In Chapter 3, Perdu refuses to sell a copy of Max Jordan's Night to a customer, because he feels it would upset her. How would you react if this happened to you? Is there such thing as a dangerous book?generic viagra price canada
On their journey south, Perdu forges a powerful friendship with both Max and Cuneo. What do the three characters teach one another?generic viagra price canada
The death of the deer is an emotionally charged scene that serves to ignite something within Perdu. What do you think it represented for the three men?generic viagra price canada
We come to know Manon through Perdu's account of her, and her travel diary. What did you think of her as a character? Do you believe it is possible to love more than one person at a time, as she does?generic viagra price canada
In Chapter 32, Samy says there are three kinds of love: sexual love, logical love, and a love that "comes from your chest or your solar plexus, or somewhere in between." What do you think she means by this, and do you agree?generic viagra price canada
The time to mourn, or "hurting time," becomes important for nearly every character in The Little Paris Bookshop. Do you believe a period of grieving is necessary when a loved one is lost? Does it depend on the circumstances in which they left your life?generic viagra price canada
Perdu finally arrives in Bonnieux, where he asks Manon's husband, Luc, for forgiveness. Does Luc provide Perdu with the sense of closure he lacks? Does Perdu offer anything to Luc?generic viagra price canada
The text that is perhaps most vital to Perdu's emotional journey is Sanary's Southern Lights. Were you surprised to discover the author's true identity? Why or why not?generic viagra price canada
The novel includes pages from Manon's journal, letters between Perdu and Catherine, recipes, and a reading list. Did these artifacts make your reading experience a richer one?generic viagra price canada
Love and friendship, the power of stories to heal—of these, which do you think this novel is most about?generic viagra price canada