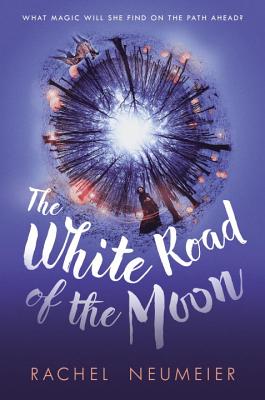 The White Road of the Moon (Hardcover)
Alfred A. Knopf Books for Young Readers, 9780553509328, 384pp.
Publication Date: March 14, 2017
Description
Leigh Bardugo meets The Sixth Sense in this story of one girl's perilous journey to restore a lost order.

Imagine you live with your aunt, who hates you so much she's going to sell you into a dreadful apprenticeship. Imagine you run away before that can happen. Imagine that you can see ghosts--and talk with the dead. People like you are feared, even shunned.
Now imagine . . . the first people you encounter after your escape are a mysterious stranger and a ghost boy, who seem to need you desperately--though you don't understand who they are or exactly what they want you to do. So you set off on a treacherous journey, with only a ghost dog for company. And you find that what lies before you is a task so monumental that it could change the world.
Praise for Rachel Neumeier's The Keeper of the Mist
-This is a beautifully written story that emphasizes intelligence and diplomacy. Recommend to fans of Patricia Wrede and Tamora Pierce, as well as lovers of traditional fantasy.- --School Library Journal, starred.
About the Author
Rachel Neumeier is the author of several fantasy novels for both adults and young adults, including The Keeper of the Mist, The City in the Lake, and The Floating Islands. Find out more at rachelneumeier.com.
Advertisement