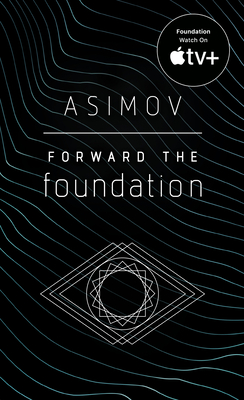 Forward the Foundation (Mass Market Paperbound)
Spectra Books, 9780553565072, 464pp.
Publication Date: February 1, 1994
Description
A stunning testament to his creative genius. Forward The Foundation is a the saga's dramatic climax -- the story Asimov fans have been waiting for. An exciting tale of danger, intrigue, and suspense, Forward The Foundation brings to vivid life Asimov's best loved characters: hero Hari Seldon, who struggles to perfect his revolutionary theory of psychohistory to ensure the survival of humanity; Cleon II, the vain and crafty emperor of the Galactic Empire,
About the Author
Isaac Asimov began his Foundation Series at the age of twenty-one, not realizing that it would one day be considered a cornerstone of science fiction. During his legendary career, Asimov penned pver 470 books on subjects ranging from science to Shakespeare to history, though he was most loved for his award-winning science fiction sagas, which include the Robot, Empire, and Foundation series. Named a Grand Master of Science Fiction by the Science Fiction Writers of America, Asimov entertained and educated readers of all ages for close to five decasdes. He died, at age of seventy-two, in April 1992.
Advertisement