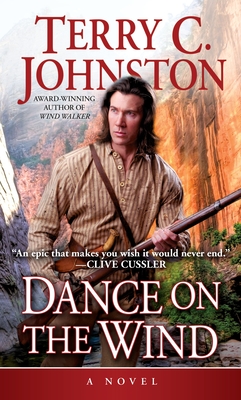 Dance on the Wind: The Plainsmen (Mass Market Paperbound)
The Plainsmen
Bantam, 9780553572810, 624pp.
Publication Date: August 5, 1996
* Individual store prices may vary.
or
Not Currently Available for Direct Purchase
Description
Sixteen-year-old Titus Bass fears one fate more than any other: never to experience the great wilderness or the wildness inside himself. So late one night he snatches a squirrel gun and a handful of biscuits, flees into the woods, and doesn't look back. From Louisville past the Chickasaw bluffs and the Natchez Trace all the way to New Orleans, he plunges into the rough-and-tumble life along the banks of the Mississippi: a volatile, violent country of boatmen and river bandits, knife fights and Indian raids, strong liquor and stronger women. Yet beyond the great river stretches the vast, unexplored expanse of the Great Plains. And it is here that young Titus will seek his future, and risk everything to seize it.
About the Author
Terry C. Johnston is recognized as a master of the American historical novel. His grand adventures of the American West combine the grace and beauty of a natural storyteller with complete dedication to historical accuracy and authenticity. Johnston was born on the first day of 1947 on the plains of Kansas, and lived all his life in the American West. His first novel, Carry the Wind, won the Medicine Pipe Bearer Award from the Western Writers of America, and his subsequent books have appeared on bestseller lists throughout the country. After writing more than thirty novels, he died in March 2001 in Millings, Montana.
Advertisement