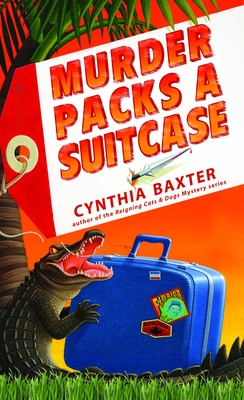 Murder Packs a Suitcase (Mass Market Paperbound)
Bantam, 9780553590357, 288pp.
Publication Date: October 28, 2008
Description
Mallory Marlowe is ready to turn a corner--one lined with palm trees, plastic pink flamingo lawn ornaments, and snack bars shaped like giant ice cream cones. Thanks to her new job as travel writer for the New York magazine The Good Life, recently widowed Mallory is zipping around Orlando, assigned to rediscover the glory days of "old Florida." It's the first of what she hopes will be many exciting adventures . . . but she's about to discover that the Sunshine State has a dark side. Settled in among the faux volcanoes and tiki torches of the Polynesian Princess Hotel, Mallory is on the lookout for quirky attractions like alligator farms and pirate-themed diners hidden amid the glitzy theme parks. But she's not prepared to find a cranky journalist speared to death in the Bali Ballroom--or to find herself a suspect in his murder. With her trip coming to a close, Mallory has no choice but to figure out if one of her fellow travel writers is a killer. Because if she doesn't get out of Florida soon, her career--and her life--are about to come to a dead end. Includes Mallory's article for The Good Life, with tips and reviews of real Florida attractions.
About the Author
Cynthia Baxter is a native of Long Island, New York. She is the author of the Reigning Cats & Dogs mystery series, featuring vet-turned-sleuth Jessie Popper, and the Murder Packs a Suitcase mystery series, featuring travel writer Mallory Marlowe. Baxter currently resides on the North Shore, where she is at work on her next mysteries in both series.
Advertisement