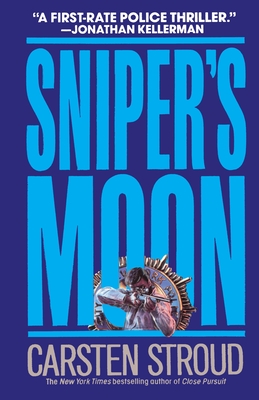 Sniper's Moon (Paperback)
Bantam, 9780553762648, 428pp.
Publication Date: October 8, 1998
Description
"A first-rate police thriller."--Jonathan Kellerman Detective Frank Keogh. He's a man who trades on nerve and luck--and a cop who's about to become an executioner's target. Detective Frank Keogh has a rare gift--for killing. He picked it up in the jungles of Vietnam and perfected it on New York's mean streets. It's a talent that comes in handy when you're a sniper for the NYPD. But over the years his calling has produced a numbness that has his partner worries: Is Frank finding it too easy to pull the trigger now? Then, on a steamy August night in the South Bronx, a cop connected to Frank is found bizarrely murdered. No one really believes that Keogh is capable of such a brutal act . . . until a second savagely mutilated body is found, and the MO echoes a famous case solved by Frank's father, a retired detective. Suddenly, Frank Keogh is a fugitive, dodging cops and meeting violence as he takes off on a cross-country chase to the Southwest desert . . . desperately searching for the man who framed him--and the father who could be his last, best hope of staying alive. "An epic police thriller . . . crackling with narrative energy . . . and a deep-grained savvy about cop ways and mores."--Kirkus Reviews
About the Author
Carsten Stroud is the author of the New York Times bestselling true crime account Close Pursuit. His other books include the novels Niceville, The Homecoming, The Reckoninng, Sniper's Moon, Lizard Skin, Black Water Transit, Cuba Strait, and Cobraville. He lives in Florida and Toronto.
Advertisement