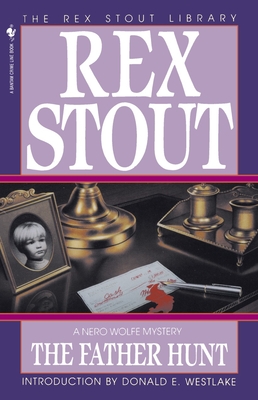 The Father Hunt (Paperback)
Bantam, 9780553762976, 208pp.
Publication Date: May 13, 2003
Description
All pretty Amy Denovo wants to find the father she has never seen, but she can't afford Nero Wolfe's outlandish fees . . . or can she? Suddenly she's knocking on the oversized detective's door with a parcel full of bills in hand--and a quarter of a million hidden in her closet. It's all part of a nest egg left by her unknown father. But when Wolfe and his able assistant, Archie Goodwin, begin to trace the money to the man, they make a startling discovery: Amy's father murdered her mother--and now he may be after her. "It is always a treat to read a Nero Wolfe mystery. The man has entered our folklore."--New York Times Book Review
About the Author
Rex Stout (1886-1975) wrote dozens of short stories, novellas, and full-length mystery novels, most featuring his two indelible characters, the peerless detective Nero Wolfe and his handy sidekick, Archie Goodwin.
Advertisement