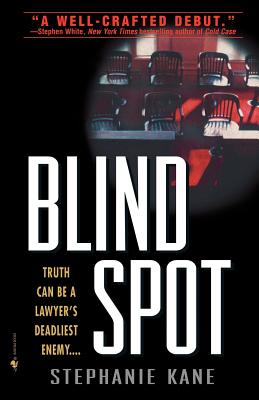 Blind Spot (Paperback)
Bantam, 9780553763461, 336pp.
Publication Date: October 3, 2000
* Individual store prices may vary.
Description
Cold, hard evidence—a prosecutor's dream, a defense attorney's nightmare Criminal defense lawyer Jackie Flowers got what she wished for...a high-profile murder case. While defending entrepreneur Aaron Best in the grisly slaying of a millionaire's trophy wife, Jackie turns FBI profiling upside down and uncovers a string of killings that could either free or hang her client. But Jackie has one big secret of her own—and it might make her the killer's next target.Someone is stalking women along the Rocky Mountain Front Range, and posing their beheaded bodies in bizarre ways. Will Jackie's unique courtroom talents enable her to strip away the killer's facade—or will her own blind spot expose her? Either way could lead a murderer straight to her door.
About the Author
Stephanie Kane is the author of Quiet Time, Blind Spot, Seeds of Doubt, and Extreme Indifference. 
Praise For Blind Spot…
"I've been in literally hundreds (thousands?) of trials and, in some of those trials, I have been taken by surprise with the testimony of my own witness and clients, but never anything like the shocking testimony of Jackie Flowers' own expert witness! What a totally unexpected ending!"--Gerry Spence "Criminal profiling is a double-edged sword, and the sooner prosecutors learn this, the better. In the hands of Stephanie Kane, it's a powerful weapon for the defense....An intriguing look into the mind of a criminal psychopath."—Vincent Bugliosi, author of Helter Skelter and Only the Sea Will Tell

"A Well-crafted debut."—Stephen White, New York Times bestselling author of Cold Case