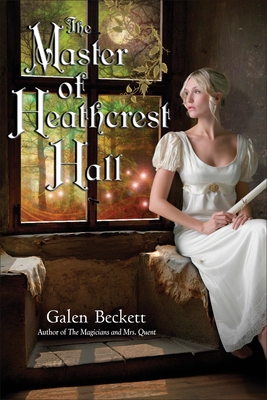 The Master of Heathcrest Hall (Paperback)
Spectra Books, 9780553807608, 718pp.
Publication Date: March 27, 2012
Description
Even as her husband is about to attain undreamed-of power, Ivy Quent fears for her family's safety. With war looming and turmoil sweeping the nation of Altania, Ivy finds the long-abandoned manor on the moors a temporary haven. But nowhere is really safe from the treachery that threatens all the Quents have risked to achieve. And an even greater peril is stirring deep within the countryside's beautiful green estates. As Ivy dares an alliance with a brilliant illusionist and a dangerous lord, she races to master her forbidden talents and unravel the terrible truth at the heart of her land's unrest--even as a triumphant, inhuman darkness rises to claim Altania eternally for its own.
Praise For The Master of Heathcrest Hall…
Praise for Galen Beckett's acclaimed series:
 
"A charming and accomplished debut, sure to delight fantasy aficionados and lovers of gothic romances alike."—Jacqueline Carey, author of Naamah's Curse, on The Magicians and Mrs. Quent
 
"A novel of manners, wit, great characters and immersion in a world that is lovingly described . . . one of those novels that stay with you for a long time."—Fantasy Book Critic, on The House on Durrow Street

"A splendid fantasy that is both magical and very proper."—SFRevu, on The House on Durrow Street.
Advertisement