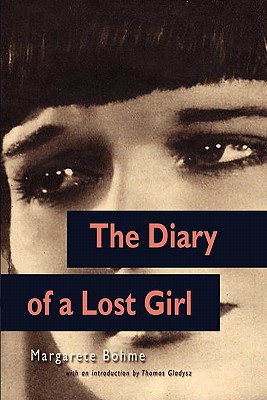 The Diary of a Lost Girl (Louise Brooks Edition) (Paperback)
Lulu.com, 9780557508488, 336pp.
Publication Date: July 23, 2010
* Individual store prices may vary.
Description
The Louise Brooks film, DIARY OF A LOST GIRL, is based on a controversial & bestselling book first published in Germany in 1905. Though little known today, it was a literary sensation at the beginning of the 20th century. Was it - as many believed - the real-life diary of a young woman forced by circumstance into a life of prostitution? Or a sensational and clever fake, one of the first novels of its kind? This contested work inspired a sequel, a play, a parody, a score of imitators, and two silent films. It was also translated into 14 languages, and sold more than 1,200,000 copies. This new edition of the original English language translation brings this important book back into print after more than a century. It includes an introduction by Thomas Gladysz, Director of the Louise Brooks Society, detailing the book's remarkable history and relationship to the 1929 film. This special "Louise Brooks Edition" also includes more than three dozen vintage illustrations. More info at www.pandorasbox.com/diary.html.