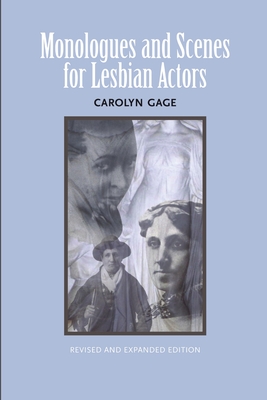 Monologues and Scenes for Lesbian Actors
Revised and Expanded
Paperback

* Individual store prices may vary.
Description
Finally A book for lesbians who are tired of "passing" at auditions and in acting classes and workshops Here at last, from one of the most talented and inventive contemporary playwrights, is a book of thirty-two monologues and sixty scenes by, for, and about lesbians. This collection includes scenes with characters taken from lesbian history: Jane Addams, Charlotte Cushman, Joan of Arc, Calamity Jane, Sappho, Babe Didrikson, Benedetta Carlini, Ren e Vivien, Natalie Barney, and Eva LeGallienne. It also includes women from history whose sexual orientation may or may not have been documented, but whose survival strategies resonate with strategies of lesbians. These strategies include the separatism of Hildegard von Bingen, the confrontation of sexual violation in the art of Artemisia Gentileschi, the liberation struggle of Harriet Tubman, the repression and denial of Louisa May Alcott, the resistance of Mary Mallon ("Typhoid Mary").
Lulu.com, 9780557796922, 286pp.
Publication Date: November 3, 2010