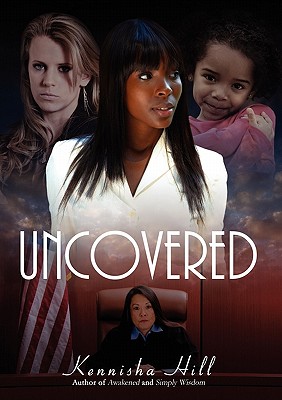 Uncovered (Paperback)
Nyreepress Publishing, 9780557939381, 316pp.
Publication Date: April 18, 2011
* Individual store prices may vary.
Description
Uncovered Synopsis In Awakened, Tamara sought redemption out of a life of pain and compromise through success and love. After a series of unfortunate events, Tamara moved back home, met NBA Player Kameron and fell in love. Yet, as Tamara tried to let go of her past with ex-boyfriend Benjamin and move on, she was suddenly reintroduced to Nyla, the daughter she and Benjamin gave up for adoption after she was born. And with Benjamin giving her a job with the NSA, one she's always wanted, her past continues to follow her. Having never told Kameron about Nyla, she gave him a six month waiting period before agreeing to marry- hoping she would find a way out of this tangled web. Uncovered begins on a cold and rainy Seattle morning, when the adoptive mother, Sarah, left Nyla shivering at Tamara's doorstep; forcing her new life into a tailspin. Tamara must decide whether she is ready for another life-altering change that could affect her career and her relationship with Kameron. In a chilling court scene, to prove who's the better pick for Nyla's custody, Tamara puts up a fight and prays his love is strong enough to cover her multitude of sins.