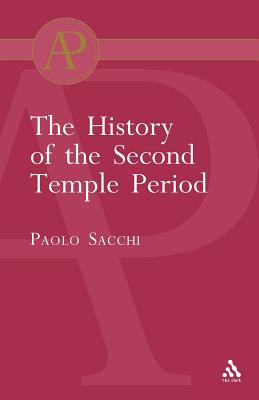 The History of the Second Temple Period (Academic Paperback) (Paperback)
T&T Clark, 9780567044501, 534pp.
Publication Date: December 13, 2004
* Individual store prices may vary.
Description
This book represents the fruit of a long process of study and reflection, a powerful but subtle synthesis, by one of the most eminent scholars of Second-Temple Judaism. Far from a conventional narrative history, it is organized around themes and seeks to uncover the essence of Hebraic/Jewish religious thinking while confronting the phenomenon of its division into several 'parties' and traditions. Drawing also on recent studies of Christianity as a 'Judaism', Sacchi provides a stimulating perspective on the nature of ancient Oriental and Occidental thought and the intellectual and spiritual heritage of European civilization.
About the Author
Paolo Sacchi was formerly Professor of Biblical Philology, Department of Oriental Studies, University of Turin, Italy until his retirement in 1999. He also teaches Intertestamental Literature at the Faculty of Theology of Central Italy, Florence.