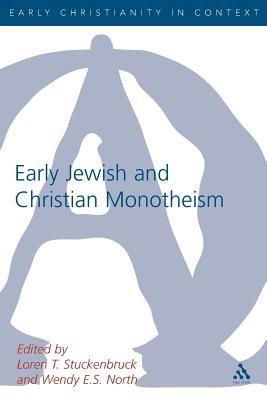 Early Christian and Jewish Monotheism (Library of New Testament Studies #265) (Paperback)
Bloomsbury Publishing PLC, 9780567082930, 274pp.
Publication Date: May 1, 2004
Other Editions of This Title:
Hardcover (5/1/2004)
* Individual store prices may vary.
Description
Early Christology must focus not simply on "historical" but also on theological ideas found in contemporary Jewish thought and practice. In this book, a range of distinguished contributors considers the context and formation of early Jewish and Christian devotion to God alone-the emergence of "monotheism". The idea of monotheism is critically examined from various perspectives, including the history of ideas, Graeco-Roman religions, early Jewish mediator figures, scripture exegesis, and the history of its use as a theological category.

The studies explore different ways of conceiving of early Christian monotheism today, asking whether monotheism is a conceptually useful category, whether it may be applied cautiously and with qualifications, or whether it is to be questioned in favor of different approaches to understanding the origins of Jewish and Christian beliefs and worship.

This is volume 1 in the Early Christianity in Context series and volume 263 in the Journal for the Study of the New Testament Supplement Series.
About the Author
Loren T. Stuckenbruck is B.F. Wescott Professor of Biblical Studies at the University of Durham and is co-editor of the Journal for the Study of the Pseudepigrapha. Dr. Wendy North, formerly of Hull University, is a New Testament scholar.