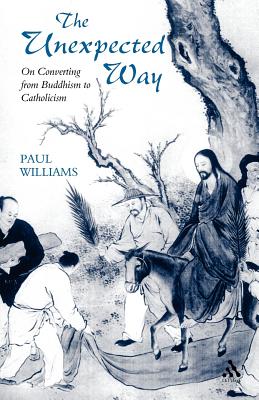 Unexpected Way: On Converting from Buddhism to Catholicism (Paperback)
On Converting from Buddhism to Catholicism
Bloomsbury Publishing PLC, 9780567088307, 264pp.
Publication Date: May 6, 2002
Description
The story of one man's unexpected pilgrimage from Buddhism to Catholicism.There are Christians who, in mid-life decide to abandon their Christian faith and become Buddhists. Paul Williams did the opposite. After twenty years spent practising and teaching Tibetan Buddhism in Britain, scholar and broadcaster Paul Williams astonished his family and friends in 1999 by converting to Roman Catholicism. Williams explains why he joined a Church that many Buddhists and others might regard as a repressed and outdated way of life and belief. He argues that being a Catholic in the modern world is no less rational than being a Buddhist, and may in many respects, be more so.
About the Author
Paul Williams is Professor of Indian and Tibetan Philosophy, Co-director of the Centre for Buddhist Studies, Head of the Department of Theology and Religious Studies, University of Bristol and the current President of the UK Association for Buddhist Studies.
Advertisement