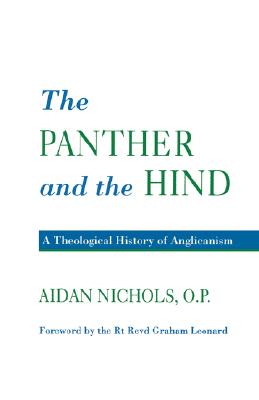 Panther and the Hind
A Theological History of Anglicanism
Paperback

* Individual store prices may vary.
Description
At a time if division and crisis in the Church of England, its identity and mission have come into question as never before. Its own members, but also the wider community of Christians in both East and West, need to understand its history and the reasons for its present crisis, as well as the distinctive contribution it can make to the Great Church of the future. Aidan Nichols provides a clear summary and analysis of the history of the Church of England by way of a sensitive appraisal of its rich theological tradition. This also gives the reader a firm grasp of the context of the issues currently being discussed by the Anglican-Roman Catholic International Commission. Aidan Nichols, O.P. is a member of the Dominican community at Blackfriars, Cambridge. He is the author is Rome and the Eastern Churches, The Shape of Catholic Theology and many other books.
Continnuum-3PL, 9780567292322, 208pp.
Publication Date: February 1, 1993
About the Author
Aidan Nichols entered the Dominican Order in 1970, and has since worked in Edinburgh, Oslo, Rome and Cambridge, where he now lives. His other publications include "The Art of God Incarnate" and "The Shape of Catholic Theology," among others.