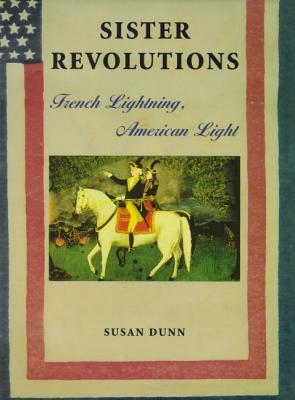 Sister Revolutions (Paperback)
French Lightning, American Light
Farrar, Straus and Giroux, 9780571199891, 272pp.
Publication Date: September 4, 2000
* Individual store prices may vary.
Description
What the two great modern revolutions can teach us about democracy today
The American and French revolutions presented the world with two very different visions of democracy. Although both professed similar Enlightenment ideals of freedom, equality, and justice and set similar political agendas, there were also fundamental differences. The French sought a complete break with a thousand years of history; the Americans were content to preserve many aspects of their English heritage. Why did the two revolutions follow such different trajectories? And what lessons do they offer us about democracy today? In lucid narrative style, Dunn captures the personalities and lives of the great figures of both revolutions, and shows how their stories added up to make two very different events.
About the Author
Susan Dunn is a professor of literature at Williams College and is the author of many books, including The Three Roosevelts (with James MacGregor Burns). She has been the recipient of fellowships from the Mellon Foundation and the National Endowment for the Humanities, among others. She lives in Williamstown, Massachusetts.
Praise For Sister Revolutions: French Lightning, American Light…
"Stimulating and provocative . . . Sister Revolutions shows not only how the French and American experiments developed but also why their differing examples have continued to beguile leaders." —Paul Gray, Time
"Dunn . . . finds some fresh things to say about this old but rich topic." —Richard Brookhiser, New York Times Book Review