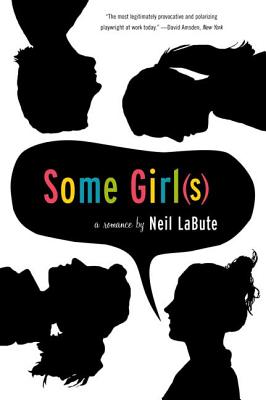 Some Girl(s) (Paperback)
A Play
Farrar, Straus and Giroux, 9780571229826, 112pp.
Publication Date: June 27, 2006
Other Editions of This Title:
Paperback (9/29/2011)
* Individual store prices may vary.
Description
Your career as a writer is blossoming, your beautiful, young fiancee is waiting to get married and rush off to Cancun by your side—so what is your natural reaction? Well, if you're a man, it's probably to get nervous and start calling up old girlfriends. And so begins a single man's odyssey through four hotel rooms as he flies across the country in search of the perfect woman (that he's already broken up with). Some Girl(s) is the latest work from Neil Labute, American theater's great agent provocateur. In grand LaBute fashion, this by turns outrageously funny and deadly serious portrait of the artist as a young seducer casts a truthful, hilarious light on a typical young American male as he wanders through the heart of darkness that is himself. This edition includes a deleted scene.
About the Author
Neil Labute—an acclaimed playwright, screenwriter, and filmmaker—is the author of plays including The Shape of Things, The Mercy Seat, Fat Pig, and the Tony Award-nominated Reasons to Be Pretty. He has written and directed films including In the Company of Men (starring Aaron Eckhart), The Shape of Things (starring  Paul Rudd and Rachel Weisz), and the 2006 American adaptation of The Wicker Man (starring Nicholas Cage).
Praise For Some Girl(s): A Play…
"The most legitimately provocative and polarizing playwright at work today." —David Amsden, New York magazine
"[LaBute's] view of modern men and women is unsparing . . . [He] is holding up a pitiless mirror to ourselves. We may not like what we see, but we can't deny that--if only in some dark corner of our souls--it is there." —Jacques le Sourd, The Journal News (White Plains, NY)
"LaBute . . . continues to probe the fascinating dark side of individualism . . . [His] great gift is to live in and to chronicle that murky area of not-knowing, which mankind spends much of its waking life denying." —John Lahr, The New Yorker
or
Not Currently Available for Direct Purchase