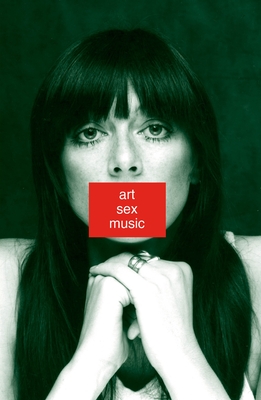 Art Sex Music (Paperback)
Faber & Faber Social, 9780571328512, 384pp.
Publication Date: May 1, 2017
Other Editions of This Title:
Paperback (7/3/2018)
* Individual store prices may vary.
Description
Named one of the Best Music Books of the Year by Pitchfork "A bravura rock memoir vibrating with fierce and fearless memories--a must-have item for Chris and Cosey and Throbbing Gristle fans."
--★ Kirkus Reviews (Starred) Art Sex Music is the autobiography of a musician who, as a founding member of the avant-garde group Throbbing Gristle and electronic pioneers Chris & Cosey, has consistently challenged the boundaries of music over the past four decades. It is the account of an artist who, as part of COUM Transmissions, represented Britain at the IXth Biennale de Paris, whose Prostitution show at the ICA in 1976 caused the Conservative MP Nicholas Fairbairn to declare her, COUM and Throbbing Gristle 'Wreckers of Civilisation' . . . shortly before he was arrested for indecent exposure, and whose work continues to be held at the vanguard of contemporary art. And it is the story of her work as a pornographic model and striptease artiste which challenged assumptions about morality, erotica, and art. Wise, shocking, and elegant, this is the life of Cosey Fanni Tutti.
About the Author
Cosey Fanni Tutti is a performance artist and musician best known for her time in the avant-garde groups Throbbing Gristle and Chris & Cosey. Born in Hull in 1951, she currently resides in Norfolk. Her most recent release, 'f(x)', with her group Carter Tutti Void, was released to great critical acclaim in 2016.
or
Not Currently Available for Direct Purchase