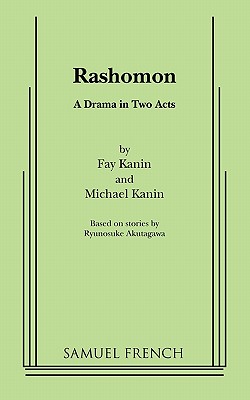 Rashomon (Paperback)
Samuel French, Inc., 9780573614651, 72pp.
Publication Date: March 15, 2011
* Individual store prices may vary.
Description
Drama
Fay Kanin and Michael Kanin
Characters: 6 male, 3 female
Exterior Set
The famous stories of Akutagawa were adapted for Broadway for Claire Bloom, Rod Steiger, Akim Tamiroff and Oscar Homolka. The wife of a Samurai officer is assaulted and her husband killed by a roving bandit. Contradictory versions of what happened are reenacted at the trial by the bandit, the wife and the dead husband who speaks through a sorceress. Each version is true in its fashion.