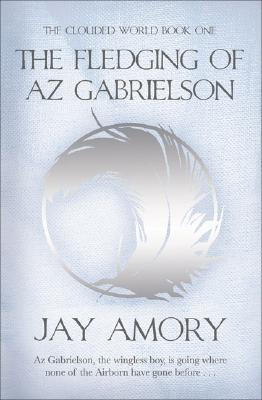 The Fledging of Az Gabrielson (Paperback)
Gollancz, 9780575079809, 347pp.
Publication Date: May 1, 2008
* Individual store prices may vary.
Description
Az Gabrielson is one of the Airborn, a people who, with a stretch and a beat of their eight-foot wings, travel effortlessly around and between their cities, perched high above the clouds amidst a life of ease and airy beauty.Az, however, has no wings, making him a pained and isolated oddity inhis glorious world of freedom and flight. Then one day he is selected for a job below the clouds. The system of massive automated elevators, which send up everything the Airborn need to survive, are breaking downand threatening to take the Airborn society with them. Someone must travel to the Ground to find out what has happened, and Az, with his wingless similarity to the prehistoric Groundlings, seems perfect for the task of hunting for answers beneath the clouds. Butin the vast shadows of the cities on the Ground, Az finds more questions than answers when he discovers that the Groundlings worship a dim notion of the Airborn and aspire to be like them. Filling theelevators with tributes to their winged deities, theGroundlings are beginning to think that their way of life is part of a very unnatural order of things. Az also meets a girl named Cassie Grubdollar, who's definitely no angel
About the Author
Jay Amory is a children's novelist.
or
Not Currently Available for Direct Purchase