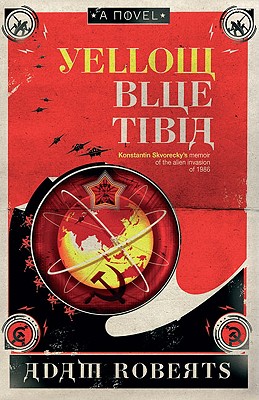 Yellow Blue Tibia (Paperback)
Gollancz, 9780575083578, 336pp.
Publication Date: September 1, 2009
* Individual store prices may vary.
or
Not Currently Available for Direct Purchase
Description
Russia, 1946. With the Nazis recently defeated, Stalin gathers half a dozen of the top Soviet science fiction authors in a dacha in the countryside. Convinced that the defeat of America is only a few years awayand equally convinced that the Soviet Union needs a massive external threat to hold it togetherStalin orders the writers to compose a massively detailed and highly believable story about an alien race poised to invade the earth. The little group of writers gets down to the task and spends months working until new orders come from Moscow to immediately halt the project. The scientists obey and live their lives until, in the aftermath of Chernobyl, the survivors gather again, because something strange has happened: the story they invented in 1946 is starting to come true.
About the Author
Adam Roberts is a novelist whose titles include "Salt, Swiftly, "and "Gradisil." His work has been nominated for the Arthur C. Clarke Award and the Philip K. Dick Award. He also writes parodies, including "Doctor Whom: E.T. Shoots and Leaves," "The Sellamillion," and "The Va Dinci Cod.""
Advertisement