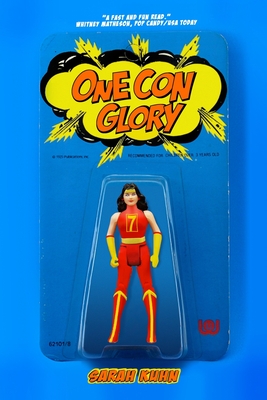 One Con Glory
Paperback

* Individual store prices may vary.
Description
Diehard fangirl Julie loves Buffy marathons, fighting about comic book continuity, and being left alone. But more than anything, Julie loves Glory Gilmore, a mostly-forgotten C-List superheroine from the world of '80s comics. For years, she's longed to reclaim the precious Glory action figure that's eluded her grasp so many times before. And one fateful weekend, she has the chance to do just that. Of course, no great quest is ever simple. Before she can triumph over the forces of loudmouth nerds and clueless Mundanes everywhere, Julie will have to deal with an avalanche of unexpected obstacles. In the midst of battles for videogame supremacy and frustrating encounters with a supremely irritating TV pretty boy, she'll be forced to reconsider her fandom and reevaluate her life. She might even have to talk to people.
Alert Nerd Press, 9780578060750, 107pp.
Publication Date: August 3, 2010