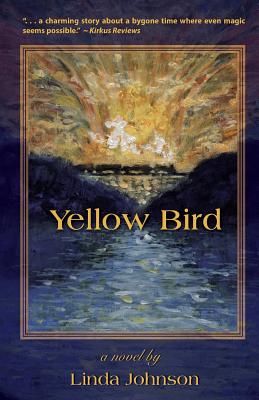 Yellow Bird
Paperback

* Individual store prices may vary.
Description
Shortly after a head injury leaves her struggling with debilitating nightmares, defiant 17-year-old Amanda Abernathy moves to the Yellow Bird, a rundown bookstore and farm she inherits from her overbearing grandmother. Cody Stone, after a brief stint in the army, returns stateside with acute combat stress. Broken and lost, he wanders from the foothills of his mountain home to the hollows along the Chalahume River. Inexplicably, Amanda and Cody's disparate paths begin to mystically intertwine as they struggle to find their place among the eccentric people of Appalachia's South Mountain, where music, friendship, and hardship bind them to century-old traditions. With the increasing neglect and gross mismanagement of the coal mines upriver, Amanda, Cody, and the people they come to love, find themselves on the brink of a disaster beyond anything they could ever imagine. "Yellow Bird" examines the thin and fragile line drawn between what excites our faith and breaks our hearts. It is a gentle healing hand, a familiar song from bygone days, a memory just beyond our reach. It is the story of faith on trial, an invitation to grapple, as the characters do, with what can never be explained." Johnson's debut is, at its core, a pastoral tale, a celebration of the rustic music and rich traditions of the hills and hollows of Virginia and West Virginia and their ability to offer relief and purpose in a harsh, lonesome world. . . a charming story about a bygone time where even magic seems possible."- Kirkus Reviews.
Garden Gate Farm, 9780578069739, 162pp.
Publication Date: August 22, 2011
About the Author
Linda Johnson has been a freelance writer, editor, illustrator, and designer for 30-plus years. She lives on a small farm with her family in northern Maryland, where she is a passionate saver of heirloom seeds. "Yellow Bird" is her first novel, which earned a place on Kirkus Reviews' Best of Indie List, 2011.