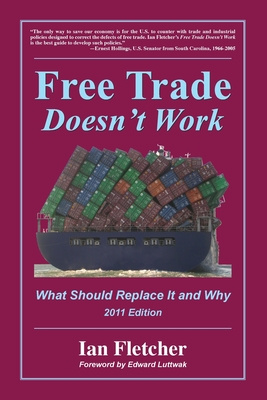 Free Trade Doesn't Work, 2011 Edition: What Should Replace It and Why (Paperback)
What Should Replace It and Why
Coalition for a Prosperous America, 9780578079677, 348pp.
Publication Date: February 17, 2011
About the Author
Ian Fletcher is Chief Economist of the Coalition for a Prosperous America, a nationwide grass-roots organization dedicated to fixing America's trade policies and comprising representatives from business, agriculture, and labor. He was previously Research Fellow at the U.S. Business and Industry Council, a Washington think tank founded in 1933 and before that, an economist in private practice serving mainly hedge funds and private equity firms. Educated at Columbia University and the University of Chicago, he lives in San Francisco.
Advertisement