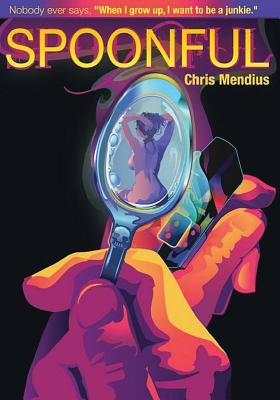 Spoonful (Paperback)
Anything Goes Publishing, 9780578095417, 322pp.
Publication Date: February 8, 2012
* Individual store prices may vary.
Description
Kirkus Best of 2012, Top 25 Best Indie Books SelectionWith humor, irony, and colorful prose, this gritty and authentic novel follows Michael Lira a decent guy with a wicked heroin habit as he sees everyone getting ahead except for him and his friends, who are all junkies, artists, and has-beens. In the era of Bill Clinton and the dot-com boom, his Wicker Park neighborhood has become overrun with hipsters and yuppies, leaving him to support his lifestyle through petty crime and the occasional drug deal. After finally seeing a chance to make a real move, Michael swears off dope and builds a stake in the drug dealing world, hoping to parlay it into enough cash to start a new life as a solid citizen. With the help of Sal, his partner in crime, he manages to pull together a bundle of money and rolls the dice in the stock market everyone else is getting rich, so why can t he? In spite of his good intentions, Michael's best-laid plans fall apart and his life spins out of control, leaving him to struggle against the ever-present pull towards the downward spiral of addiction.
About the Author
Chris Mendius holds a BSME from the University of Illinois Urbana-Champaign and an MBA from the University of Chicago. He lives in Oak Park, Illinois.
or
Not Currently Available for Direct Purchase