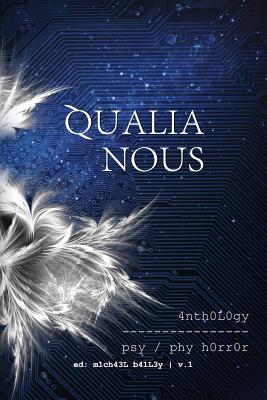 Qualia Nous (Paperback)
Written Backwards, 9780578146461, 450pp.
Publication Date: August 31, 2014
About the Author
Editor of Written Backwards, responsible for the mulit-award-winning PELLUCID LUNACY and CHIRAL MAD anthologies, and THE LIBRARY OF THE DEAD. Author of PALINDROME HANNAH, PHOENIX ROSE, and PSYCHOTROPIC DRAGON (novels), as well as SCALES AND PETALS, and INKBLOTS AND BLOOD SPOTS (short story and poetry collections).
Advertisement