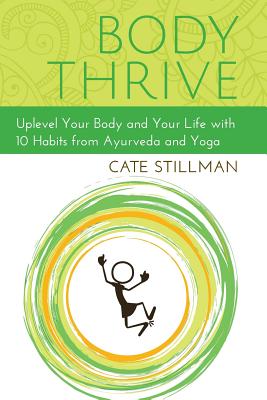 Body Thrive (Paperback)
Uplevel Your Body and Your Life with 10 Habits from Ayurveda and Yoga
Cate Stillman, 9780578171913, 336pp.
Publication Date: November 18, 2015
Other Editions of This Title:
Paperback (3/5/2019)
* Individual store prices may vary.
Description
Body Thrive applies the most essential teachings of Ayurveda into a modern life by decoding the teachings into habits. Ayurveda is the perennial body wisdom tradition that co-arose with yoga, the path of living awake. Here lies a simple body habits curriculum that every person can learn as a child, master as an adult, and refine as an elder for their body to thrive. Check out more at www.bodythrive.com.
About the Author
Cate Stillman has organically grown Yogahealer.com since 2001 as a hub for a practical, planetary and evolutionary approach to Ayurveda. She hosts a weekly podcast, The Yogahealer Real Life Show. Cate founded the Worldwide Association of Yoga Health Coaching(TM) for wellness experts and yoga teachers to coach their clients into the habits of thrive via integrating Ayurveda with behavioral science and evolutionary group dynamics. She spends summers in Idaho/Wyoming border and winters on the Pacific coast of Mexico with her husband and girl.
or
Not Currently Available for Direct Purchase