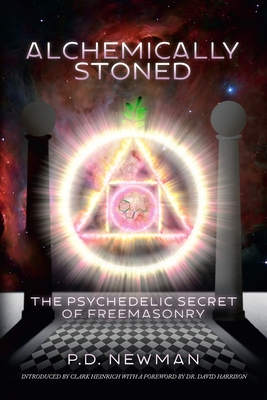 Alchemically Stoned
The Psychedelic Secret of Freemasonry
Paperback

* Individual store prices may vary.
Description
P.D. Newman's bold and daring theory provides a radical interpretation of Masonic symbolism. In the tradition of Wasson, Hofmann and Ruck, in ""The Road to Eleusis: Unveiling the Secret of the Mysteries"" (1978), and Heinrich's ""Strange Fruit: Alchemy, Religion, and Magical Foods"" (1995), Newman suggests that practical psychoactive pharmacology, rather than philosophy, lies concealed in the root of some of our allegories and mysteries. Admitting to being more than a mere theoretician, Newman draws from his own personal experiences, and a wide range of sources, in presenting his theory in a logical manner, which merits consideration. - Arturo De Hoyos, 33* Grand Archivist and Grand Historian Ancient and Accepted Scottish Rite, Southern Jurisdiction.
Laudable Pursit, 9780578194004, 192pp.
Publication Date: June 21, 2017