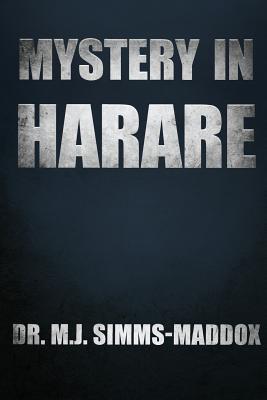 Mystery in Harare
Priscilla's Journey into Southern Africa
Paperback

* Individual store prices may vary.
Description
In this, the middle story in the trilogy, Priscilla has resigned her post as the legislative aide in the Ohio Senate and set up a public relations firm. She prefers projects of substance, "earthy," as she calls them, such as the national premiere of the documentary Mandela. She also meets and agrees to marry a minister, something she'd vowed she would never do.
Meantime, she continues her relationship with the senator, professionally, such that he is now considered a member of her extended family. Therefore it'd been due to the death of her loving father, Nelson, that Priscilla's family had agreed that the senator might serve as Liza's escort at the wedding.
On Priscilla's wedding day, as the senator and Liza reach the foot of the aisle, he seats her. He then turns and, for some unknown reason, extends his hand to the groom. Then something even more unexpected happens, and, too, so fast.
At the top of the aisle, someone grabs hold of the stunned bride from behind and covers her face with a cloth containing a substance that renders her unconscious. Then, stealth-like, her abductors hurry away with her to Port Columbus International Airport and, from there, to a villa in the South of France; there, they alter her appearance to resemble a Middle Eastern young man. Then, unbeknown to the heavily-sedated Priscilla, they head off to Harare, Zimbabwe.
Armed with the knowledge about her precarious predicament, Priscilla and the men of the clandestine CF unit of the CIA-her protectors-then, also unbeknown to her, head off into enemy territory. For, the CF's mission is to take down the terrorists who killed an American civilian, Priscilla's fianc , and who attempted to assassinate an American state lawmaker. But there is more to their rationale; one of the members of the CF unit and Priscilla are intimately close.
Notwithstanding, Priscilla has little choice but to learn how to fend for herself in places and ways that she never before imagined. For sure, she never envisioned herself in early post-apartheid Zimbabwe and South Africa.
M. J. Simms-Maddox, Inc., 9780578195193, 458pp.
Publication Date: June 12, 2018