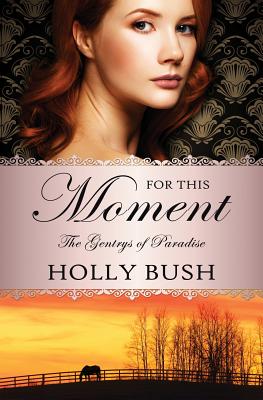 For This Moment (Paperback)
Holly Bush Books, 9780578200774, 214pp.
Publication Date: March 13, 2018
* Individual store prices may vary.
Description
1871 - Born to privilege and duty in Virginia, Olivia Gentry comes of age as women begin to find their social and political independence. She has been raised and educated to carry on the Gentry family's successful horse breeding stables with her brothers at Paradise, their family home. Having been deceived in love as a young woman and unsure of her instincts, she is wary to commit to a marriage, but she cannot deny her long-buried feelings for a family friend.
Jim Somerset has been in love with Olivia Gentry from the moment she gazed up at him as a young girl. A farrier by trade like his father before him, he and his business's future are inexorably entwined with the Gentry family. He has watched her be courted by statesmen and considers her and her goals out of the reach of a common workman like himself. But he is fearful that he will never rid Olivia from his mind and from his heart. Has the moment come for him to reveal his passions for her? Find out in the third installment of the Gentrys of Paradise.