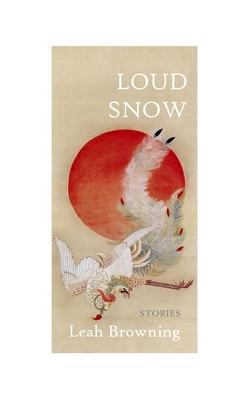 Loud Snow
Stories
Paperback

* Individual store prices may vary.
Description
"It's late, but she can't sleep. Instead, she's lying in bed in her hotel room watching a movie on MTV. It's Footloose, but dubbed into Italian, so she can only understand a word here or there. She's at the point where John Lithgow stops the townspeople from burning the books. He gives an impassioned speech, shaming them just enough that he can hand the books back and send everybody home. It's been several years since Elise has seen the entire movie, but she's found it often enough while flipping channels at home that she knows the story backwards and forwards. The preacher father, the rebellious daughter. She was that kind of daughter herself, at one time." This brief collection features several sets of interwoven stories linked by character or by theme. Relationships take center stage here, either between mother and child, romantic partners, or, as in this excerpt from "Elise in Italy," a woman and her late husband. Characters and ideas circle each other in these stories, often looping around and doubling back on themselves, seeking connection. Loud Snow is Leah Browning's second mini-book of flash fiction. Her first, Two Good Ears, was published by Silent Station Press in 2021.
Silent Station Press, 9780578376776, 64pp.
Publication Date: March 18, 2022