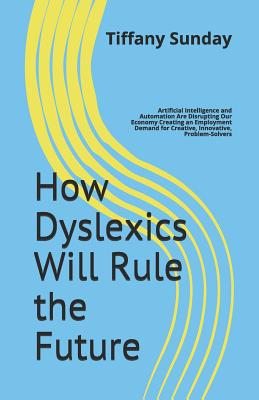 How Dyslexics Will Rule the Future
Artificial Intelligence and Automation Are Disrupting Our Economy Creating an Employment Demand for Creative, Inno
Paperback

* Individual store prices may vary.
Description
Dyslexic Digital Career and Lifestyle Guide
As a professional with dyslexia - are you searching for digital career advice? Are you looking for ideas on how to use your unique strengths and talents at work?
HR professionals - are you searching for information to develop dyslexia workplace accommodation and inclusion checklists?
In this easy to read, concise, career and lifestyle guide for neurodiverse professionals, Tiffany Sunday offers future of work insights, HR recommendations, and realistic workplace strategies.
In How Dyslexics Will Rule the Future, readers will find:
Future of work insights and observations about how advanced technologies can create unique career and job opportunities for neurodiverse professionals.Gain insight on how to incorporate your dyslexia strengths and talents at work.A chapter for employee onboarding dyslexia style for HR teams and managers.A chapter for HR teams with advice and dyslexia accommodation and workplace checklists.A chapter with workplace strategies from fellow dyslexic professionals.The book includes three chapters discussing the unspoken side of dyslexia, including strategies for managing everyday interactions, and relationships.International resource section with a listing of nonprofit organizations and neurodiverse employment support companies.
How Dyslexics Will Rule the Future equips dyslexic professionals, HR teams, nonprofit leaders, and government policy specialists with strategies on how to utilize the many strengths and talents of neurodiverse professionals.
Tilton House Press, 9780578401591, 134pp.
Publication Date: October 22, 2018