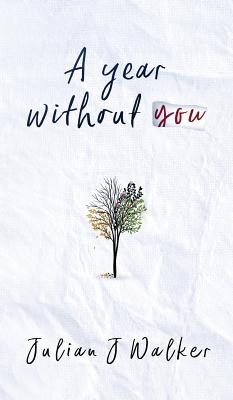 A Year Without You (Hardcover)
Julian J Walker, 9780578411095, 142pp.
Publication Date: December 20, 2018
* Individual store prices may vary.
Description
this journey hasn't been an easy one, but i've found joy within my pain. feeling like second best, spending more time stressed. looking in the mirror each morning, yup this is my best yet. i've had so much to gain in the midst of this stress.
i invite you into my year deprived of what i longed for. these poems will pilot you across the healing process, which leads into a journey of self-love. broken into four chapters, each termed after the four seasons of the year, beginning with fall.
sit with me as we journey the growth of regaining our power, pushing through pain and removing those from blame.
"believe you have the ability today and every hour to walk in your purpose"
- Julian J Walker (actor - Blackbird, Saints & Sinners, Being Mary Jane)
this book opens with the following passage, "i'm not going to make myself for you this time, spent a year trying to figure out what it meant to me, years of wondering what love meant to me, was i the question while all fingers piercing towards it, the sensations that gushed from my soul couldn't be contained much longer, you basically became my fall...".

For more information on Julian J Walker visit www.julianjwalker.com