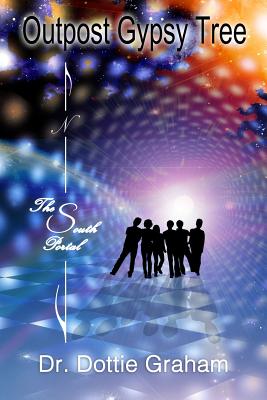 Outpost Gypsy Tree
The South Portal
Paperback

* Individual store prices may vary.
Description
With the North Portal in Neolithic Ireland cleared of the evils of mankind, Drew Megan Campbell and the light travels are once again called into service. Charged with clearing the South Portal located in Peru-or as it was once known, Og-they must travel back in time to 10,500 BCE to the final days of the continent of Lemuria, to retrieve a sacred disk from the crumbling Temple of Illumination. Aube and Gar's great-grandfather from the stars, Commander Auben Gou-Drah, and his crew of the Bintok must rescue the light travelers and the sacred disk from a watery grave. At the core of this bizarre journey is the staff of Outpost Gypsy Tree: Eittod of Tulsun Minor, an ancient being with a rainbow-colored body, and Bezen and her son, Mingo, inhabitants of Early Earth.
Gisa Publishing, 9780578417967, 302pp.
Publication Date: November 30, 2018