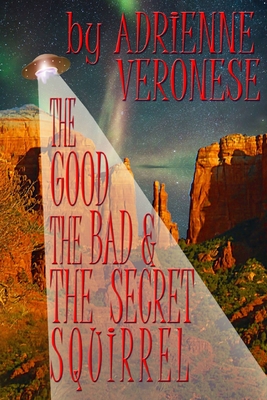 The Good, the Bad and the Secret Squirrel
Paperback

* Individual store prices may vary.
Description
When grifter Astra Talitha falls in love with a Pointless Scammer, she begins to question the point of love altogether after he scores a truckload of fat suits stolen from the Disinfaux News Studio. While it may have been awesome that he's rendered the women news anchors incapable of hiding the crippling anorexia they've developed from dispensing toxic spew to the American public, it's canceled out by the stupidity of cramming their tiny Beacon Hill apartment with fat suits. Cutting her losses, Astra goes on the road with one of the fat suits and a microwave oven in an old beat-up Pinto, encountering the ghost of Freddy Mercury and a mysterious Tall Man in a fedora along the way. After narrowly escaping death and losing two days plus a big chunk of her memory on a ridgetop in the foothills of Virginia, she begins to suspect she's got more than just a flying Pinto problem. Which leads her to Sedona, and her latest scam: Alien Investigations, where she promises to investigate all things so foreign they're alien. With fat suits.The Good, the Bad & the Secret Squirrel: Where New Weird and Utopian Fiction meet in a comedy bar and decide to run a literary genre scam on conspiracy theorists.
Veronese Press, 9780578429663, 370pp.
Publication Date: December 21, 2018
About the Author
Adrienne grew up in the Pacific Northwest and attended the University of Oregon and Antioch University West in Seattle.

She once lost a game of Scrabble because the only available dictionary didn't have the word emote in it. Now Emo is a music genre and she wants a do-over.