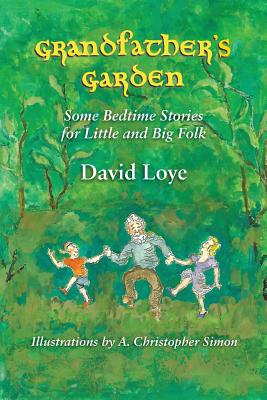 Grandfather's Garden
Some Bedtime Stories for Little and Big Folk
Paperback

* Individual store prices may vary.
Other Editions of This Title:
Hardcover (9/15/2019)
Description
Grandfather's Garden has the endearing quality of a classic of a new kind. As with the Harry Potter books, its rollicking stream of quirky tales is for "kids, teens, moms, dads, grandmoms, granddads, and the close, warm delight of reading aloud to kids at bedtime."
A lonely child who lives beneath the clatter of the stairs in a busy household dreams of a magic island where he can live in the wonder of Grandfather's garden. Eggplants big as elephants. Tap dancing stalks of celery. The tootling flutes of a merry string of asparagus. But best of all are the stories that Grandfather weaves into funny fables for children from all around the world.
We meet the Clam that made a Pearl. The Baby Carrot who wanted to be a speed boat racer. Thudglinka and the Nasty Thistles. Phyllis the Talking Pillbox. Babbage the Cabbage. Flippo the Dippo who circles the earth skywriting Joy to the World. And most of all, the powerful Mifwump, who sees all, knows all, and can be everywhere all at once
A grandfather with four grandchildren, David Loye, internationally known evolutionary systems scientist, author of the National Award winning The Healing of a Nation, is this book's 94-year-old author.
Grandfather of "a very talented young lady and irresistible twins," A. Christopher Simon, whose whimsical brush has delighted readers of classics and many other books for leading publishers, is the book's 92-year-old illustrator.
"Battered by the daily, hourly, every minute punch of bad news, kids are being forced to deal with an increasingly scary world," Dr Loye observes. "Locking kids, teens, and adults into rigid separate levels for readership cuts apart what I've set out to gain with the offbeat humor of whimsical fables to bind aroused kids and teens to adults in common cause."
The need for a powerful new moral action-oriented unity of mind is highlighted, Loye says, by how the all-seeing, all-knowing Mifwump bursts out of the central story in Grandfather's Garden to call for deep driving change.
"The way you big folk in the real world are loading us up with awful problems," the Mifwump tells us,"we just can't take it any more. It's time for the best of us in storyland to break out into your real world to save you with a playful, peaceful, but powerful new Revolution of Joy versus Gloom."
"Link up and Join up," these feisty Grandfathers urge kids, teens, and fired up moms, dads, and grandparents. "Use this perfect new gift book for the Holidays to tap into the power of the internet and go viral with Mifwump for search word and ongoing insider reports."
Osanto Books, 9780578430904, 128pp.
Publication Date: September 15, 2019