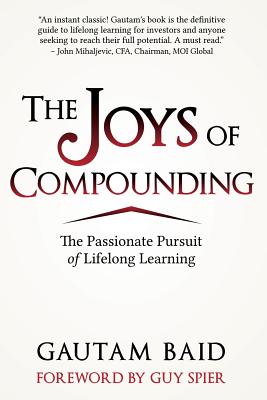 The Joys of Compounding (Paperback)
The Passionate Pursuit of Lifelong Learning
Gautam Baid, 9780578442624, 534pp.
Publication Date: April 25, 2019
* Individual store prices may vary.
Description
In The Joys Of Compounding, Gautam Baid integrates the wisdom, strategies, and thought processes of over 200 preeminent figures in history whose teachings have stood the test of time. Distilling generations of investment and life lessons and compiling it with his personal experiences into a comprehensive guide on value investing, Baid demonstrates their practical applications in the areas of business, investing, and decision making.
The Joys Of Compounding is a celebration of the value investing discipline. It takes investors beyond stocks and business fundamentals to give them a valuable and compelling life philosophy. All lifelong learners will find this book immensely useful as a timeless source of insight and inspiration.