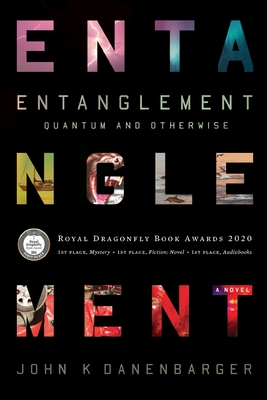 Entanglement-Quantum and Otherwise (Paperback)
StormBlock Publishing, 9780578450377, 380pp.
Publication Date: August 6, 2019
* Individual store prices may vary.
Description
An explosive collision between a pickup truck and a Volvo erases two momentous scientific discoveries. Quantum probability results in complex emotional entanglements. Voices return from the dead. A blood-stained piano becomes an heirloom. Although a picture-perfect family, Beth Sturgess divulges an ignominious past to her loving husband--who has deadly secrets.
Mistakes are fatal.
With deeply flawed, relatable characters, Entanglement--Quantum and Otherwise is an intricate literary crime story that unravels the generational impact on reality after a loved one's death.