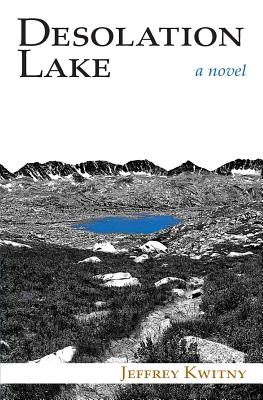 Desolation Lake (Paperback)
Line by Line Books, 9780578470177, 320pp.
Publication Date: March 8, 2019
* Individual store prices may vary.
Description
Life, death, and love converge on the ground floor of heaven.
A scandal at an exclusive Los Angeles private school devastates the school's community. Leo, a respected teacher, soon finds himself in the crosshairs of a powerful and vengeful school board member. And when he is accused of a crime of which he is innocent--or is he?--he turns fugitive.
At Desolation Lake in the Eastern Sierras, two miles above sea level and light years from the life he has known, Leo must confront his demons and make a critical decision. The unforgiving yet sublimely beautiful environment and the torments and joys of the human spirit combine to drive the story to its powerful and revelatory conclusion.
Desolation Lake tells two parallel stories: Chandler, the daughter Leo has never known, and her lover, Paul; Professor Leo and Father Tom, two men from different worlds. It is an imaginative novel that soars in spirit and language, the work of a writer who confronts head-on the human capacity for love while plumbing the depths of the soul.